Residential
construction Contractor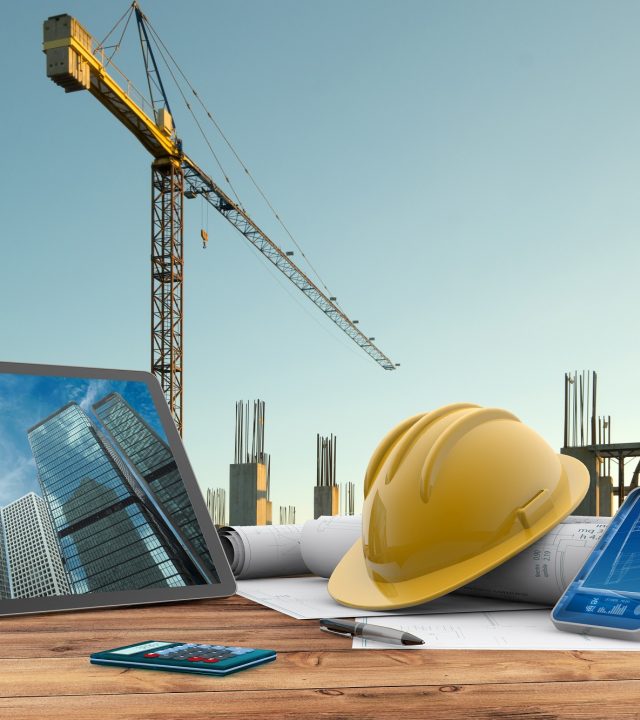 Unlocking Excellence: Your Premier Residential Construction Company in Lucknow
Urbanfeat Construction is a leading residential construction company in Lucknow and Uttar Pradesh, specialising in custom homes and residential buildings. With over 22 years of experience, our aim is to be the best residential contractors in the state. Our expert team works on various residential projects across different districts, including Varanasi, Allahabad, Gonda, and more.
As the best house construction company, we are dedicated to providing unmatched deals for your dream home. Whether it's constructing a new house or developing real estate row houses on Hardoi Road in Lucknow, we ensure top-notch quality and customer satisfaction.
With our expertise as a residential construction contractor in Uttar Pradesh, we strive to deliver exceptional craftsmanship and attention to detail. We take pride in our work and aim to exceed our client's expectations. If you're looking for a reliable and trusted residential construction company, look no further. Get an unmatched deal on residential construction by contacting us today.
Individual Row Houses or Private Building
Row houses offer a spacious and luxurious lifestyle, making them a desirable choice for homebuyers who prefer more room compared to apartments. In today's market, row houses are considered a premium option that meets various needs. Unlike densely packed apartments commonly found in Indian cities, row houses provide ample breathing space and are available at both affordable and upscale prices, depending on the available land. Moreover, owning a row house grants homeowners a larger share of land.

If you're in Uttar Pradesh and dreaming of owning your own row house, look no further. Contact Urbanfeat Construction, the best residential construction company and a leading residential construction contractor in the state. We specialize in constructing independent row houses and also offer renovation services for those looking to make changes to their existing properties. With our competitive pricing and convenient instalment options, Urbanfeat Construction ensures you get the best value for your money. Reach out to us today and let's begin building your dream row house.
Urbanfeat: Leading Farmhouses Construction Company in Lucknow
Farmhouses are generally properties located in an agricultural setting amidst greenery and used for residential purposes to help relieve its residents of their stress allowing them to relish the beauty of nature. These are usually nestled amid a farm or landscaped garden in rural provinces and are spread across a vast land area providing you with luxurious amenities and scenic landscapes. These qualities often come with a hefty price but you need not worry as we are here to offer you farmhouses with the best architectural designs at amazing offers. So you need not worry about the farmhouse construction cost the only thing you have to do is relax while we work on your dream project.
Welcome Your Guests in Style with Urbanfeat's Guest Houses Construction in and across Uttar Pradesh
 When you want to accommodate guests at your home but lack the space or simply want to ensure their comfort with a separate place of their own, a guest cabin or bunkhouse is the perfect solution. These structures not only provide private bedrooms and bathrooms but can also feature fully equipped kitchens and living rooms, offering a complete home-away-from-home experience. Adding a guest house not only enhances your property but also adds value to it.
If you've been considering such a project but don't know where to start, look no further. Contact Urbanfeat Construction, the best residential construction company in the city and a leading residential construction contractor in Uttar Pradesh. We have the expertise to assist you with your guest house building plans. Whether you're in Lucknow or nearby locations, our team is here to guide you every step of the way. Say goodbye to the hassle of searching for a guest house construction builder; we've got you covered. Reach out to us today and let's create a cosy and welcoming space for your guests.
Urbanfeat Construction: Crafting Stunning Villas for A Cosy & Plush Stay
Urbanfeat Construction Villas offer a truly opulent lifestyle, combining the benefits of community living with the assurance of privacy. These exquisite villas boast their own terrace and backyard, providing you with ample space to create cherished memories with your loved ones without any interruptions.
With modern interior and exterior designs, Urbanfeat's Villa construction services stand out as the best across India. As a trusted Residential  /House Construction Company in Uttar Pradesh, we take pride in delivering exceptional quality and craftsmanship in every villa we build. Embrace the epitome of luxury and comfort by choosing Urbanfeat Construction for your dream villa.
Individual Row Houses or Private Building
Use of latest techniques and software such as
You can use these sections to highlight the features of heading. Use these paragraphs to focus on the topic you want. Make sure you keep it short, attractive.
We Provide the Best Service in Industry​
Unlock excellence with Urbanfeat Construction, a leading residential construction company in Lucknow and Uttar Pradesh